I friggin' love this grey weather, like you have no idea. So I leap on any chance I get to go out into it, and as always I force

to come with me. Following some advice we went to the Maritime Museum in Amsterdam yesterday to see the LKJSDKLZDJLKS replica of the18th century East Indiaman
Amsterdam
.
Caution: Slippery when wet.
EEEEEEEEE SHIPS!!!
Of course this totally counts as research for my animation major this year and everything,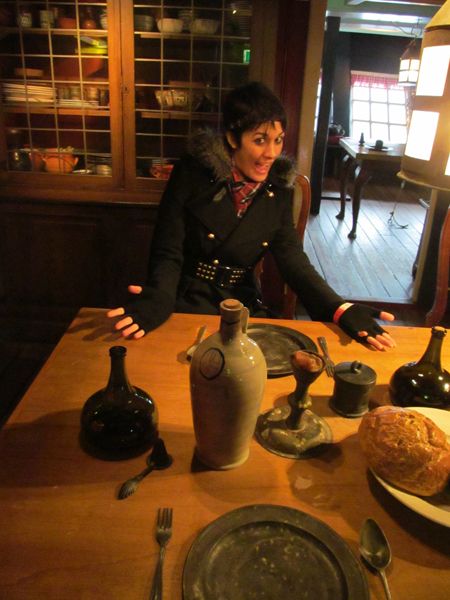 The Captain gets all the best things.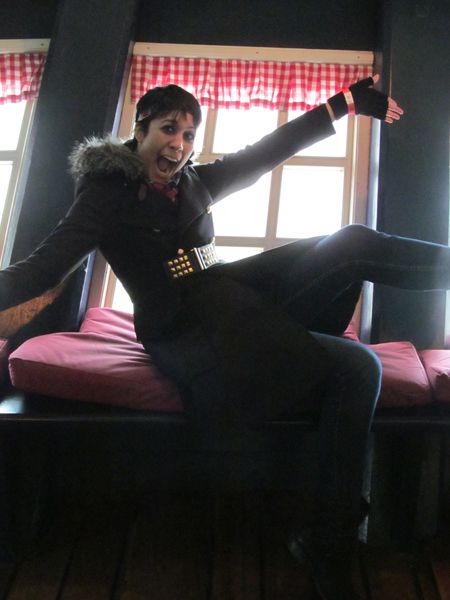 Chillin' in the Captain's Cabin.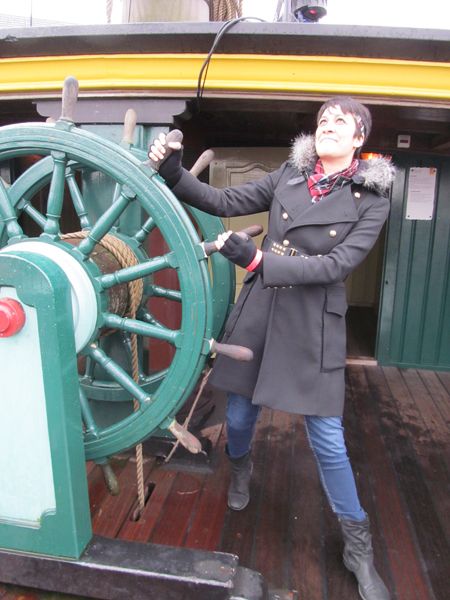 To the Captain's Command!
We found some
BARRELS!!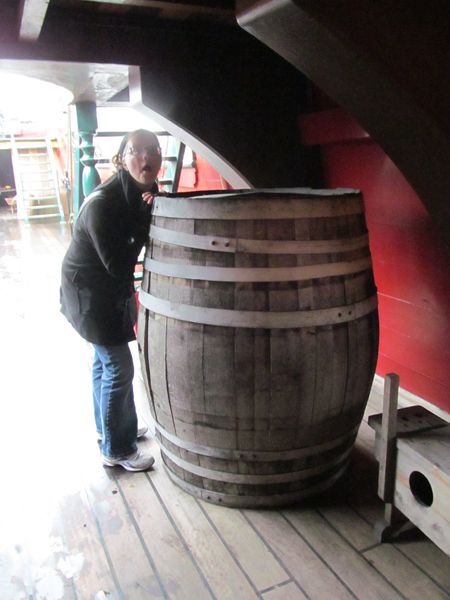 Biggest goddamn barrels I've ever seen.
And also tried our hands at the guns.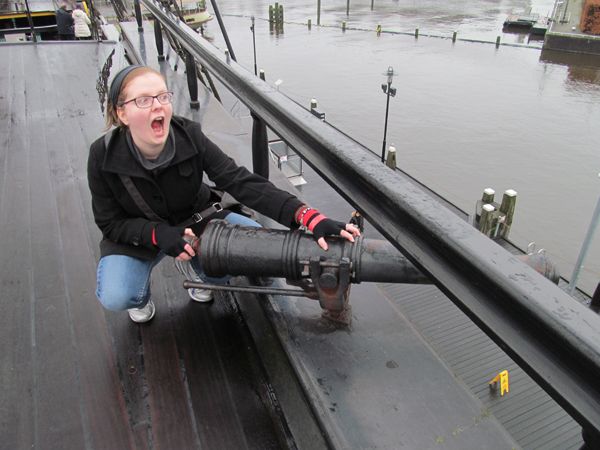 Gellyh knows how to use a swivel cannon.
Evidently ... I don't.
But it was seriously cramped in there, especially in the guests' cabins for transporting important people.
No, I mean really, really cramped.
Fooling around top-side: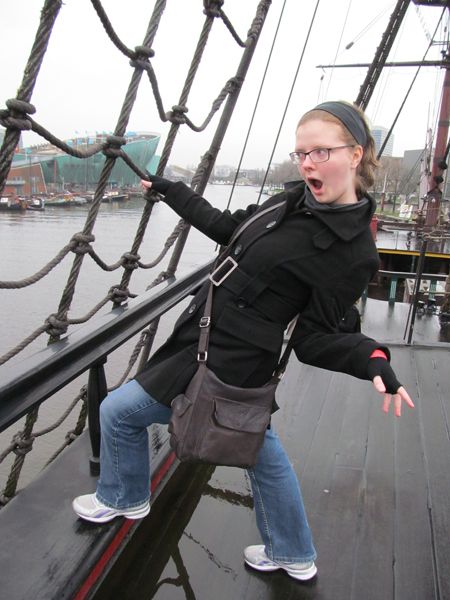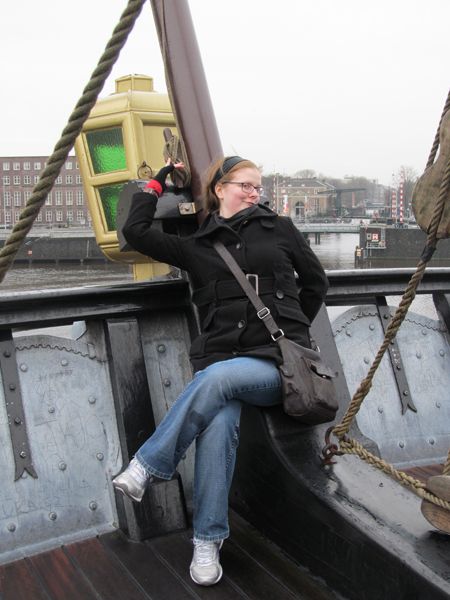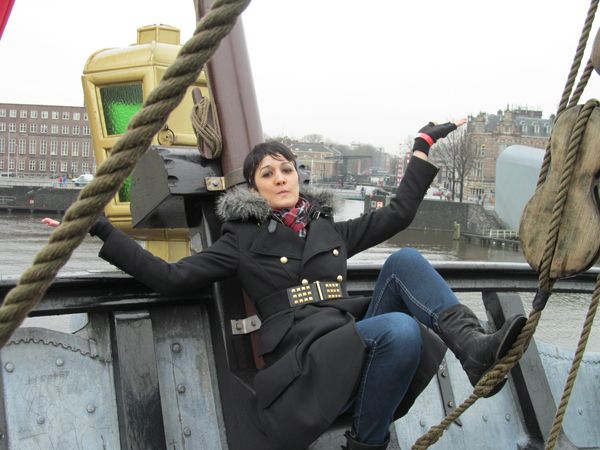 Fabulous view from up here, daaarling~
And then there was a gallery full of sexy maritime facts and sexy maritime instruments and sexy maritime paintings and it was
bene~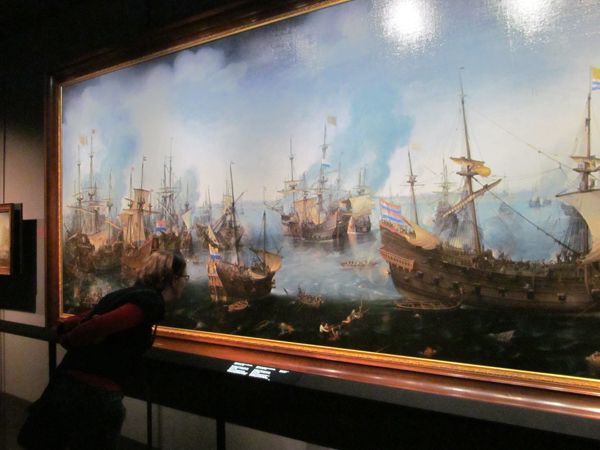 Unfortunately, Gelly managed to hurt her knee somehow so she's a little bit invalid now. Hopefully if all goes well we'll be catching
The Hobbit
tonight in theaters regardless, even if it means I'll have to carry her around if I wanna sightsee some more ...
Merry Christmas
to those who celebrate it, and Have A Damn Good Day Anyway to those who don't. I'm not religious myself but I get aaaall the feels regardless, and I think you all should too!
--Sak